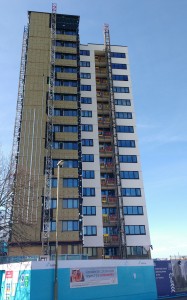 The presence of private owners (leaseholders) in a block can sometimes make refurbishment difficult. This is likely to be a growing issue as social housing providers look to more ambitious energy efficiency retrofits to protect their tenants from fuel poverty in the long term.
The focus of the survey and associated research is to understand:
How social housing providers manage their dealings with leaseholders when undertaking refurbishment;
The extent to which the presence of leaseholders can act as a barrier to refurbishment projects;
How we can improve leasehold law and practice around leaseholder relations when undertaking refurbishment.
If you work in social housing please do complete this survey or alternatively forward to colleagues working in asset management or leaseholder relations. Different staff from the same organisation are welcome to complete the survey.
The outputs from the survey will:
Help social housing providers understand better how issues around lease terms affect energy efficiency and other refurbishment projects;
Identify how the law can be reformed to make it easier for social housing providers and private flat owners to work together to improve the energy efficiency of blocks of flats.
This research has received ethics clearance from the University of Oxford and all responses will be anonymised. A report of the survey findings will be published.